Sydney to Hobart
Posted on January 1, 2012 by Jack Kelly
Wow. What a week. With all the yachts coming in, we've had to move out of our usual berth on Elizabeth Street, because it now looks like this: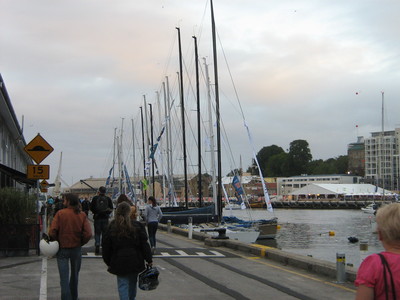 We ran a special trip to meet the first yachts over the finish line. My camera never does justice to wide shots, but there were boats everywhere. It's funny, really. Everyone turns out to watch the end of this big sailing race, so the air's full of diesel fumes and the sound of engines and news helicopters.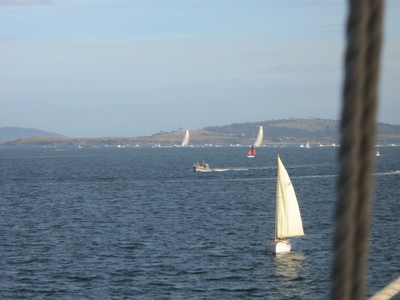 Through sheer luck, I was one of the harness crew for that day, and after casting off the t'gallant, spent a fair amount of time watching the ships from aloft. Lady Nelson was out and enjoying the spectacle, along with some pirates: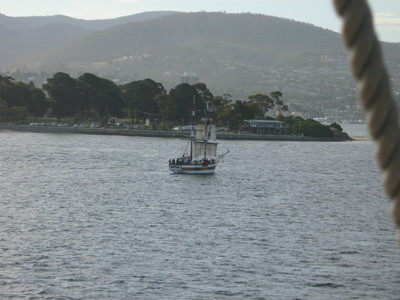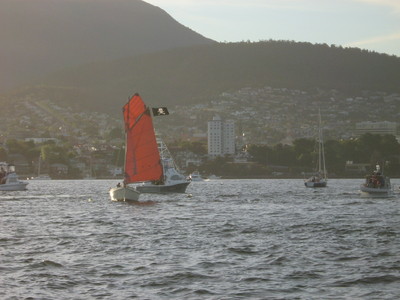 As everyone knows by now, it was a duel between Wild Oats and Investec Loyal…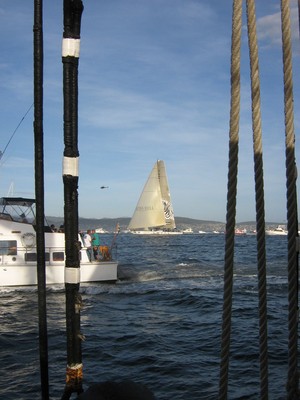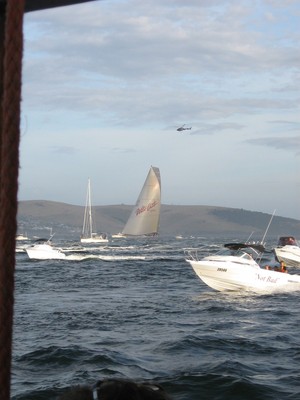 … but Loyal won the day. The smoke is from the signal at the finish line.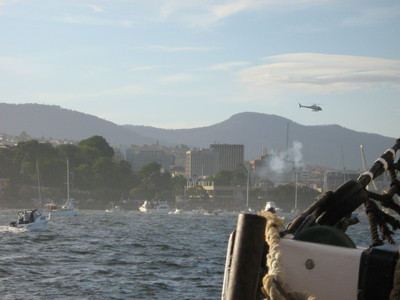 A couple of days later, Jessica Watson's Ella Bache" turned up. I honestly don't know what they were thinking with that colour scheme and sail print.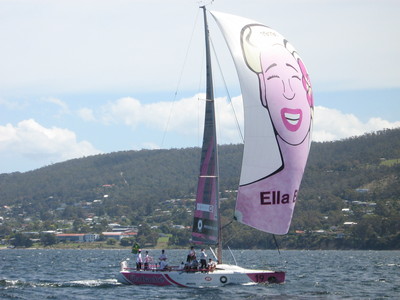 Once everyone came in, pretty much every metre of wharf space was taken. Loyal was tied up right next to an official-looking tent, probably for easy access during ceremonies, but it made it quite easy to rubberneck: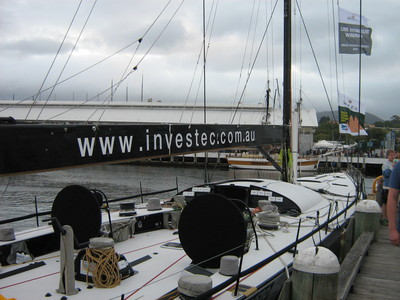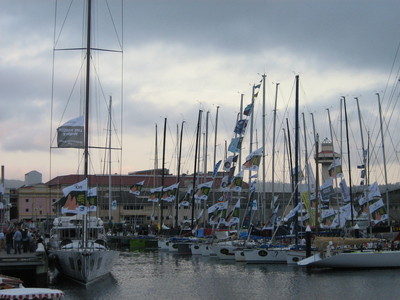 There were a few entrants with cool concepts going. Wasabi's colour scheme is quite appropriate.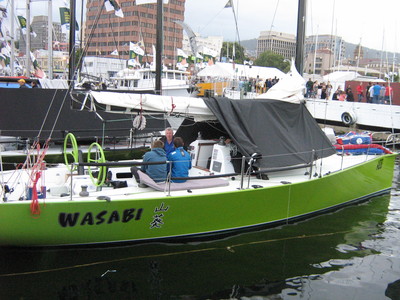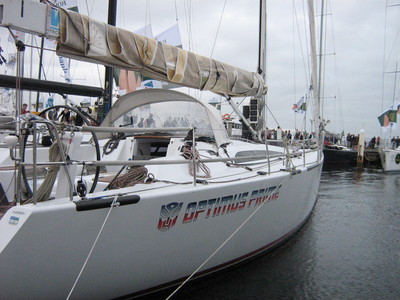 I thought having your yacht turn into a giant robot would've been against the race rules.
Each night, we tied up behind the Taste Festival, out of everyone's way. It was the perfect vantage point to watch the New Year's Eve fireworks. (Staying at Waterman's Dock would expose us to too much drunken foot traffic.) I haven't seen a fireworks show for a while but this one was pretty good. It went on for about 15 minutes and some of the crackers exploded into heart shapes and smiley faces. I didn't know they could make those.