Finished Voyaging... For Now
Posted on December 10, 2011 by Jack Kelly
We've finished the last of our voyages for a while. The 8-day training voyage was probably the best voyage I've been on so far. We were aiming for Preservation Island again, but the weather thwarted us at every turn. The sea and wind built up on the first night and we were forced to hide in Port Arthur for a few days, doing what training we could.
After the weather improved, we started sailing north, but the northerly change appeared much sooner than expected. Had we pressed on, we would've turned around just in time to catch a big southerly in the face.
As a result, we anchored in Bicheno and repaired the upper tops'l overnight. The trainees were a little slow striking it and it tore itself flogging. The upper was brought down, patched…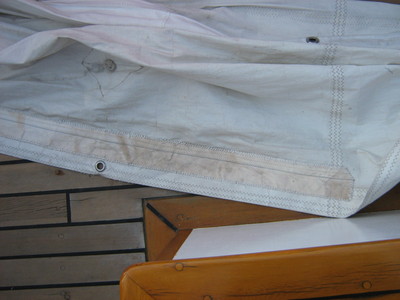 …bundled up…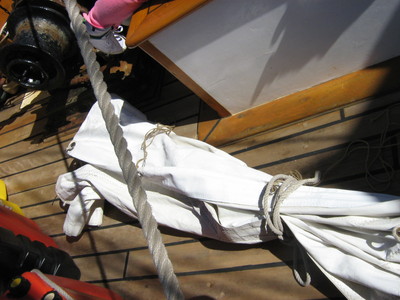 …and hoisted back up to be bent back on.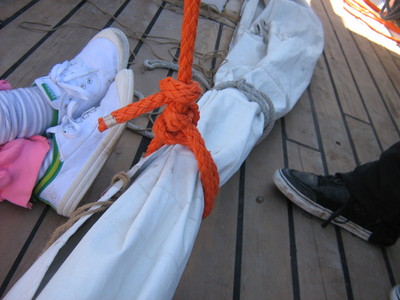 Then the radar started playing up. It lost a lot of the image and started picking up a cat.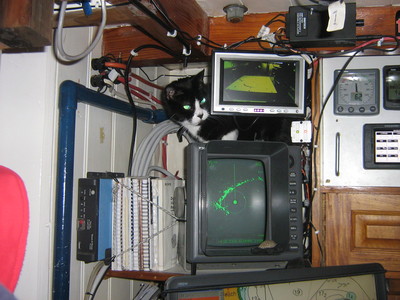 A few days later we made it to Southport and anchored there. We had a cormorant turn up and inspect the ship: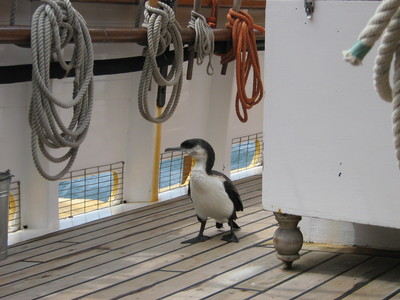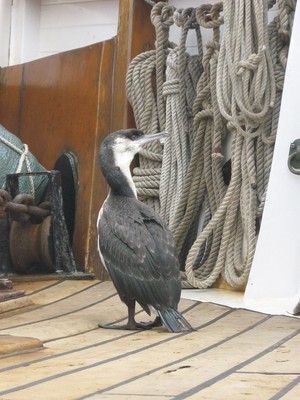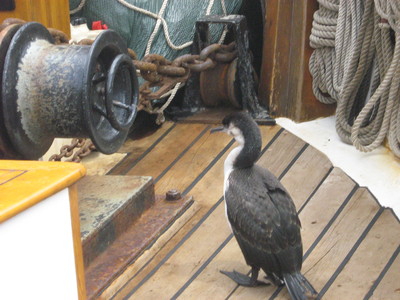 He even stood watch for a while, until the wind got too much and he gave up.