Seafarers' Festival
Posted on October 24, 2011 by Jack Kelly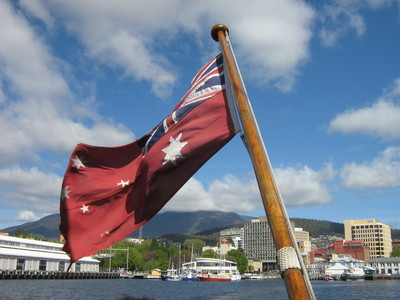 We're going to sea today for 8 days. Before I go, here's one more update. We've been working like crazy getting the ship ready for sea and still had time to open the ship for the Seafarers Festival.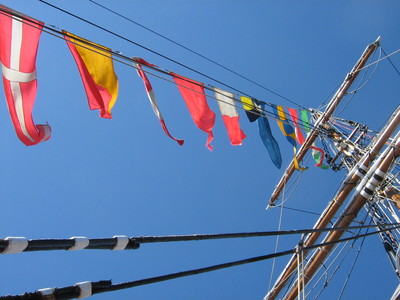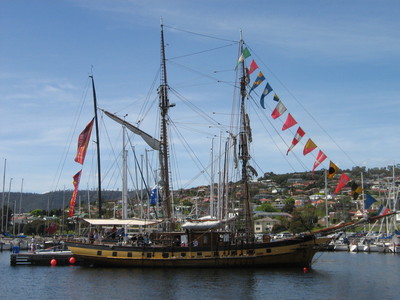 The ship was dressed to impress. For an occasion like this we clean and polish everything and rig heaps of flags to make the ship look good. Lady Nelson and Preana were also there, looking their best: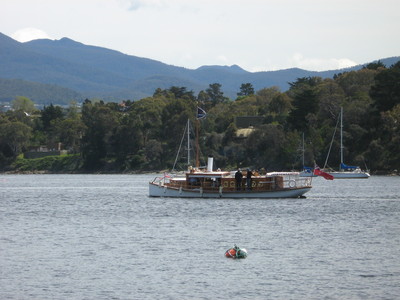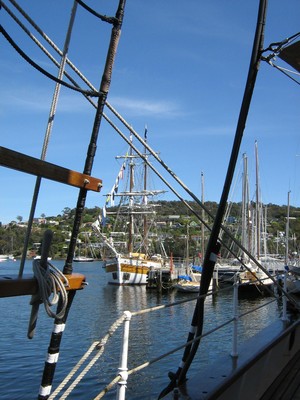 Speaking of getting things done before I go, I finally finished my lanyards! One of the first things a new crewmember has to buy is their knife and spike set. To take tools aloft, they have to be secured to a lanyard or canvas bucket. I did the spike lanyard first and tried to be fancy, then a simpler one for the knife and pliers.