Going for a Walk
Posted on October 7, 2011 by Jack Kelly
One of my favourite things to do on my days off is to switch on an audiobook and go for a walk around. There's a lot of really good scenery surprisingly close to the ship.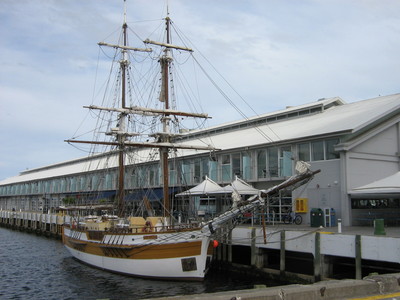 A few meters away from our berth is the Lady Nelson, another Hobart-based tall ship. She's a funny little brig and she looks a bit big for her yards. (I've been told that they removed the course yard and shifted the remaining three down. There's a lithograph of her in Windeward Bound's saloon with four yards on each mast, so perhaps this is true.) There are a few people who casually volunteer on both ships, but I've had little contact with her and her crew.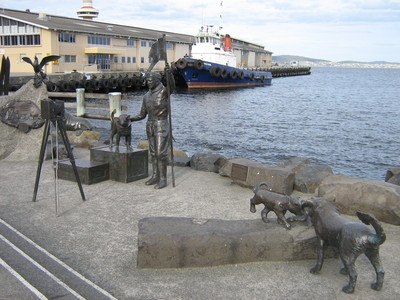 This bronze sculpture commemorates Hobart's connection to Antarctic expeditions.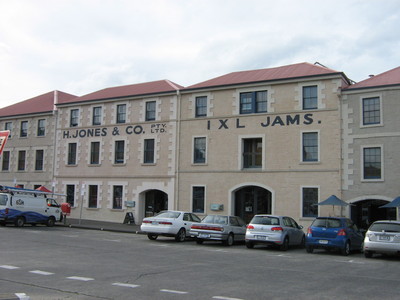 Here and there you can find buildings that look like they've changed very little over the years. Take out the modern cars and road, and it could pass as a picture from another time.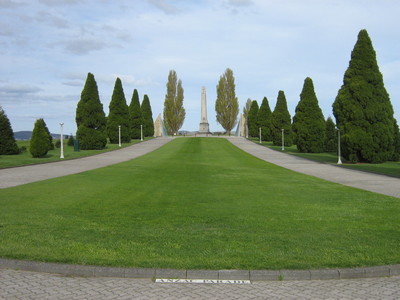 I often cross Anzac Parade and walk by the Cenotaph. I haven't examined it closely, yet, but the surrounding grass is very well kept. It wouldn't look out of place on a fairway.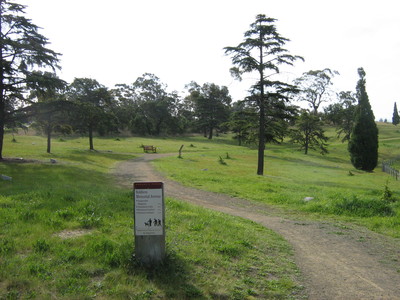 This is the start of the Soldiers' Memorial Avenue. It's a well-maintained collection of walking tracks and there are a number of trees planted along the way. Many trees have a plaque next to them indicating that they were planted in commemoration of some deceased soldier.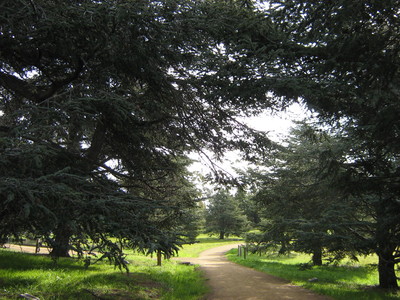 The walk passes through some nicely shaded parts…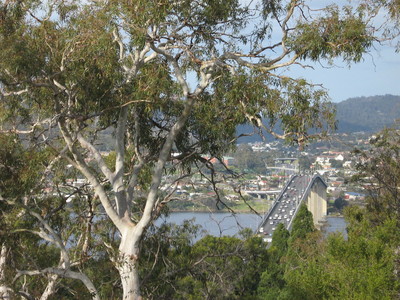 … gives a great view over the river…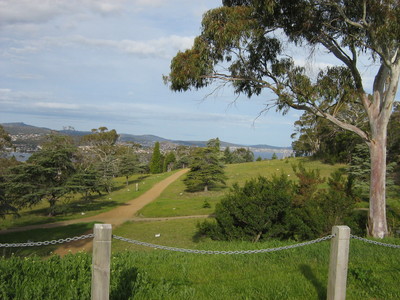 … and then I turn back and start heading for home. Until next time.